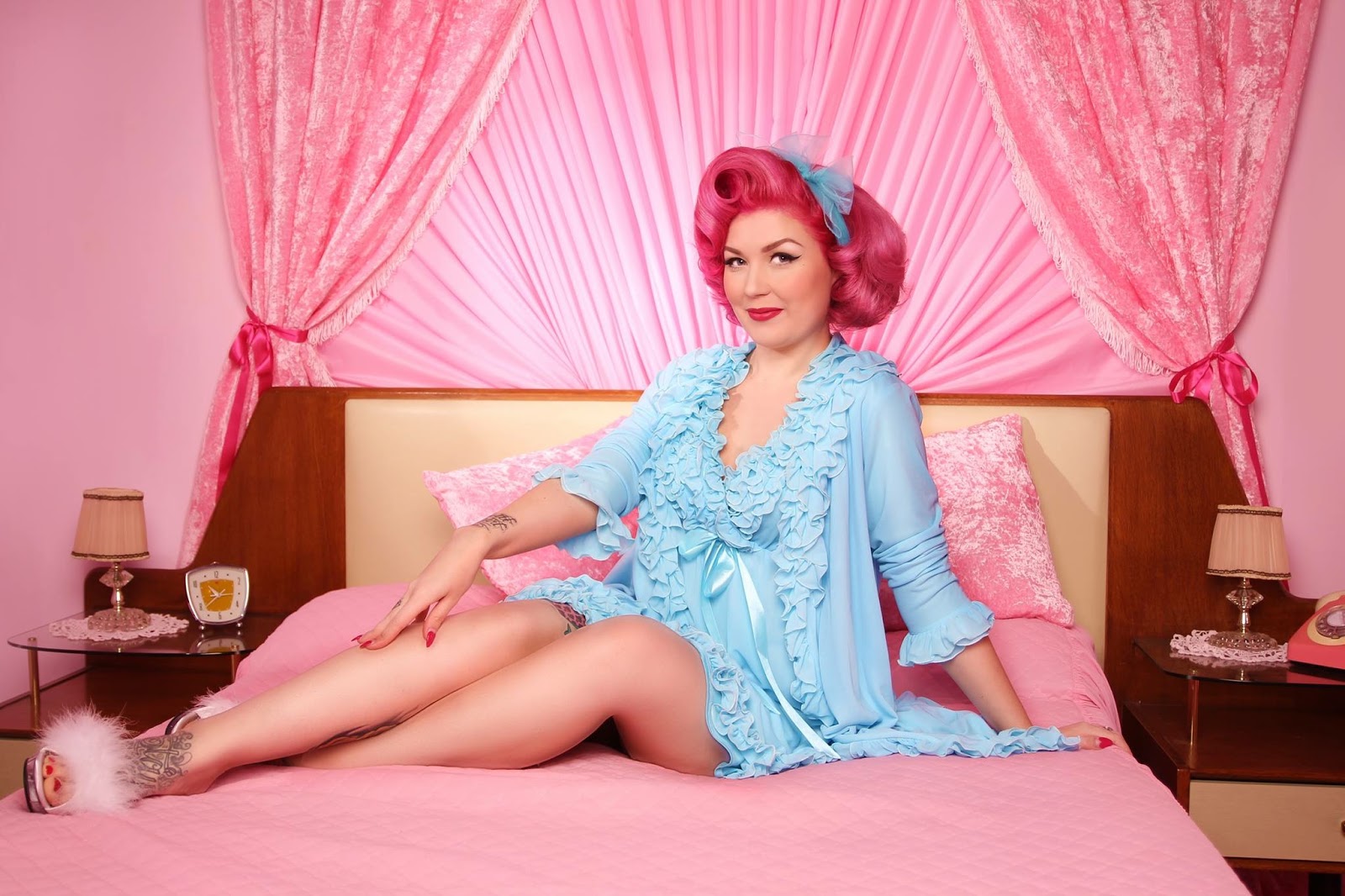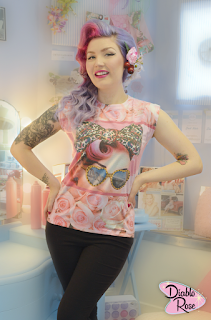 Name: Diablo Rose
What is your job?
I'm the Creative Director at Le Keux Vintage Salon and Le Keux Cosmetics. I do all the branding, design, and packaging for the business and am the manager of our Leeds salon where I am also a vintage hair and make-up stylist.
What social causes are most important to you?
I want to try to encourage empowerment and self-confidence in women, the confidence to live their life by their own rules, and to always be themselves. It's so easy to get pigeonholed or made to feel you need to look/act/present yourself in a certain way in order to fit in or be treated in the right way. I want to help people find that self-belief, that they can do whatever they put their mind to, whether that's something 'small' by putting a little streak of color through their hair all the way up to becoming their own boss! I get so many women to tell me they wish they had the confidence to do this or that and I always say that if they love it, then go for it, do what makes you happy. We all deserve to be ourselves, in all our quirks and differences!
What charity do you support – and how?
I support Little PrincessTrust, which creates wigs for girls and boys in the UK who have lost or are experiencing hair loss through chemotherapy treatment or Alopecia. I've taken an opportunity to raise money and awareness for the trust after I discovered that a manufacturer had used my image without consent on a little girls t-shirt, which they were selling to a major UK retailer, after a long process I was able to successfully pursue a copyright infringement case against the manufacturer. I didn't want to remain stock of the t-shirts to go to waste and just be destroyed so I knew I could do something more valuable with them, so I will be selling them and organizing a huge raffle to try to raise as much money as I possibly can for The Little Princess Trust.
Why do you have a passion for this one in particular, is there a personal tie?
I've known about the trust for some time now and have always thought it was an incredible cause, I couldn't possibly imagine going through cancer treatment at such a young age, the gesture of creating a real hair wig as close to their own hair as possible to help with the side effects of chemotherapy treatment can make such a difference to the girls and boys experience and coping.
Is there a particular way you would want to encourage readers to be involved?
They can visit my social media pages for information on how to buy, donate or share the information. I'd love to be able to make this a really big fundraiser so every little way people can get involved or share would be amazing. facebook.com/theDiabloRose. My Instagram is @diablorose. Or if there are any companies who'd like to get involved and donate prizes you can get in touch at [email protected]
How would you define social responsibility?
Social responsibility to me is about being able to just help spread more positivity out there, in whatever way or cause that might be. Negativity and pressure are so widely published so anything that can put a little good back out into the universe can only be a good thing.
Do you have any tattoos that relate to your social work?
I don't think it's necessarily the actual individual tattoos that relate to my beliefs, I suppose it's the choice to get them in the first place; my choice. Considering tattoos are so hugely popular now you still come across negativity and assumptions by some people which is ridiculous! I firmly believe it's no one's choice but you're own what you decide to do with your body and people should be more respectful of that in how they treat each other.
Quick list of tattoos and artists:
My awesome tattoo artist for the past few years has been Scott Mustapic at Mustapic and Jamieson in Leeds, I also love Sam Whitehead at Blind Eye Tattoo Co. in Leeds and I'm hoping to get lots more pieces from in the future!
Check out: Joan Jett for Farm Sanctuary