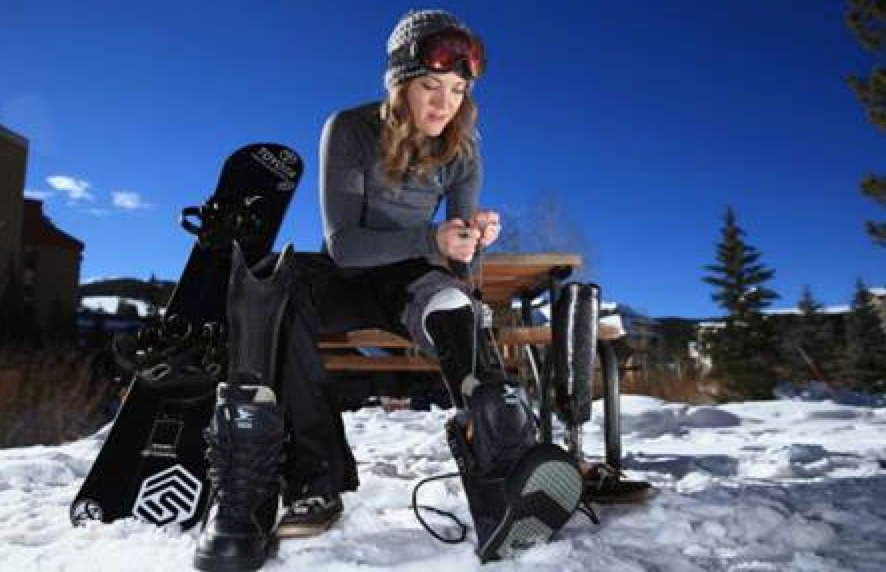 Introduce yourself?
Amy Purdy, I am a professional athlete, motivational speaker, New York Times best-selling author, actor, and model.
What social causes are most important to you? Inclusion of people with all abilities, animal and environmental causes.
What charities do you support – and how?
The charity I co-founded Adaptive Action Sports WWW.ADACS.Org and many other "adaptive sport" organizations. I am currently looking for an animal and environmental organization that matches my values.
What are your personal ties and how did the organization originate?
I started the organization in 2005 with my boyfriend Daniel Gale.  At the time, there weren't any resources for those like myself with a physical disability. For anyone that wanted to get involved in action sports like snowboarding, skateboarding, Moto X, and all action sports, there wasn't much support. But, there were, those who wanted to get involved in classic sports like skiing and swimming. We started the organization to give people a place to go to connect with like-minded individuals and progress at their sport. We are a Paralympic sports club and have helped spearhead the Adaptive Snowboarding Paralympic Movement.
Is there a particular way you would want to encourage readers to be involved in your cause or organization? 
We work with many wounded vets who train with us part-time or full-time. We also work with kids with disabilities and young adults. Most who come through our organization never leave, they have found their place in life again and we are always looking for support to help support these amazing individuals and athletes. We are currently looking for both marketing and event support in order to create successful fundraisers to assist the needs of the organization. Donations to offset administrative costs and to support the athletes in pursuing their athletic dreams.
Sponsorships and partnerships from brands that share our values are opportunities as well. We have many opportunities for large brands to get involved and we currently work with large corporate brands including Toyota and Hartford. For example, Toyota provided us with a mobility Sienna that has really come in handy. We use it to transfer athletes to and from our training facility in Colorado.
How would you define social responsibility?
We are social creatures by nature and we need each other. I've learned that you never achieve anything by yourself, many times it takes the help of others who believe in your goals and dreams in order to achieve them. Once we realize how much we need each other and are comfortable and successful at creating powerful partnerships, we indeed can change the world. Each and every one of us.
Do you have any tattoos that relate to your social work?
I have a tattoo on my back shoulder blade that says, "Life is either a daring adventure or nothing at all."  It's a quote from Hellen Keller. It represents my life, the journey I have been on, and the risks I have taken. It was done by Austin Spencer Studio 21 Tattoo shop in Las Vegas, NV. 
Check out: Jesse Sarvinski for Red Eye