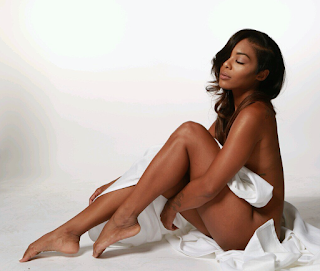 Moniece Slaughter
What is your job? 
Currently, I co-star on Vh1's "Love and Hip Hop Hollywood" — Season 2 premieres Aug 31st. This season, I will be dropping a new music video and EP.
What social causes are most important to you?
I'm all in for equal rights for women which will still do not have in the United States — the Equal Rights Amendment is needed to protect women from sex discrimination.
What charity do you support?
Alfalit offers programs in literacy, basic education, preschool, health, nutrition, and community development to the poorest in Central America, South America, the Caribbean, Africa, Portugal, and the United States.
Why do you have a passion for this one in particular? Is there a personal tie?
As a mother, I am hands-on in my son's education, and teach him how to read and write. Illiteracy is a global epidemic that results in so many other serious socio-economic issues.
Is there a particular way you would want to encourage readers to be involved? 
Absolutely. Visit www.alfalit.org and support their programs.
Quick list of your tattoos? 
Floral half sleeve. My son's bday in Roman Numerals. Supreme on my rib cage. My son's name. Butterfly on my hip. Dragon on my back. Dollar sign behind my ear.
Check out: The Ike Foundation: Take A Kid Fishing