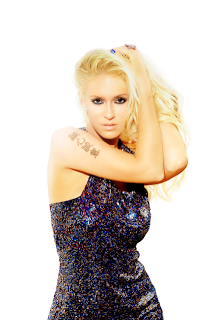 Name: Kaya Jones, a former member of the Pussycat Dolls
What is your job?
Singer, actress, and record label owner.
What social causes are most important to you?
Human rights and to increase awareness about the alarming trend of bullying.
What charities do you support – and how?
GLAAD and Marriage Equality, as well as our Troops. I had the pleasure of visiting our troops in Kuwait and Iraq where I performed 20 shows in two weeks. I also am proud to be involved with Be-The-Link which advocates HIV/AIDS research and care.
Why do you have a passion for these, is there a personal tie?
Yes, I believe every human being deserves to be loved, receive love, and give love. Some of my family don't have rights in our country. I speak for my fans and family. Our men and women fight for our freedom without rights. It's not fair. Our country is about liberty for all, so until we do have that, I will keep speaking out.
Is there a particular way you would want to encourage readers to be involved?
Yes, vote! And find out what charities are near where you live. It is our duty to help our neighbors no matter how big or small the need is.
How would you define social responsibility?
We are the link and we must get involved in any way that we can to help our world survive. It is the only way we will keep building and growing as a global community.
Do you have any tattoos that relate to your social/charitable beliefs/work?
I have a tattoo on my arm that says "With sincere heart and sincere mind" It's in Chinese. I believe it to be a true statement of who I am. It's also a good reminder to be humble and to give back. Also, my cross is on my wrist. It always gives me the strength to have faith in others and myself.
Check out: Jesse McFaddin: Music Activism