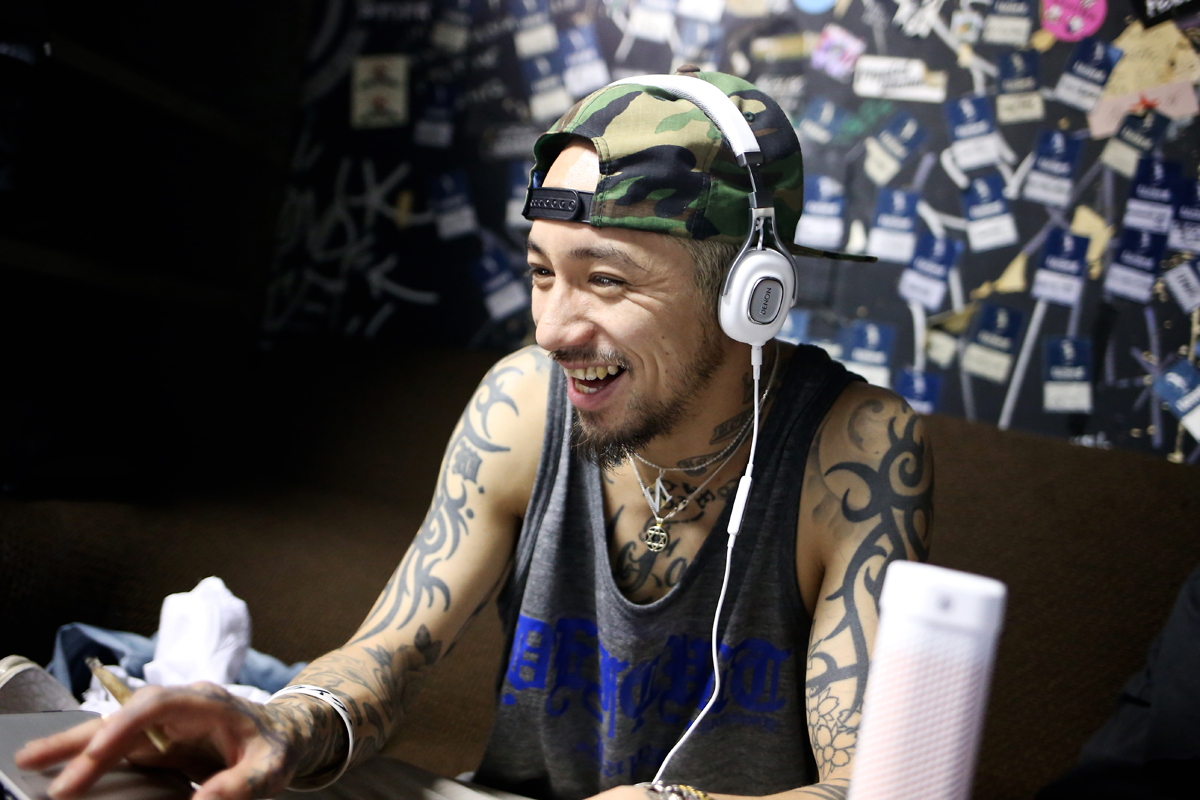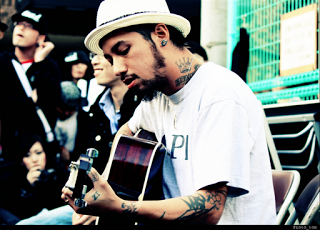 Name: Jesse McFaddin
What is your job? Music artist, (lead vocalist & guitarist for RIZE, member of hip-hop collective E.D.O., music producer & clothing designer.
What social causes are most important to you?
I'm most interested in causes that generate hope and opportunity for the youth or strive to make the future better than today. These are the people that are really going to make tomorrow a better place.
What charities do you support – and how?
I'm currently supporting the charity El SistemaJapan which was founded in Venezuela. El Sistema Japan is a music-centric charity organization that develops and funds music education programs for the youth. I donate my time and influence to this charity. In addition to the Venezuelan-based chapter of El Sistema Japan, I'm also working to create a branch in Japan with courses planned for the people of Tohoku which is the region of Japan that was worst hit by the 3.11.11 earthquake.
I am also the spokesperson for No Water No Chemical which is a retail ecological initiative formed by the french denim designer Marithe + Francois Girbaud. The concept is to find a way to produce quality denim that doesn't have as strong of an impact on the environment in terms of water usage and the chemicals used to make denim.
Why do you have a passion for these in particular, is there a personal tie?
El Sistema Japan is totally in line with my current project = "Stand Up!". It encourages the youth and gets them excited about the future. "Stand Up!" is a concept where people can connect directly with me to create mash-ups of raw tracks that I've created. It fosters creativity and encourages a new generation of up-and-coming producers and artists to express themselves through a positive outlet. By doing this, the project gives everybody "HOPE".
I really feel that music is essential to life. Music is a form of emotion and it can move people in a variety of ways. Not long after the Haiti Earthquake in 2010, I started a movement called "Bring the Hope". Basically, it was a concert-oriented event where people came together through the power of music to unify and encourage each other to give back and help their fellow man. Although it was based in Japan, it really motivated a lot of Japanese youth to become civic-minded and to donate to charities that were working on the ground in Haiti. And then almost a year later, the same type of disaster-hit Japan, and it really motivated me to keep the "Bring the Hope" campaign going, especially since I was seeing firsthand how devastating of an impact a natural disaster can make not just on the individual but on the community at large as well.
Most of your American audience may not know this, but my father, Char, is a musician as well and I grew up around music my whole life. So, I understand what kind of an outlet it can provide to the youth. It was definitely something that I turned to as a child and it has stayed with me since then. Music is like breathing to me – it's essential! So, when I see that creative outlet being deprived of other children, I just want to help them. I know how necessary it is to have a space to express yourself, and music is the perfect medium for that.
With No Water No Chemical, it's a similar idea to me. People in a position to make a positive change are doing so. More importantly, they're not waiting for a government agency or a retail watchdog to tell them to make a change now. Instead, the people at Marithe + Francois Girbaud are taking the initiative and I respect and admire that.
Is there a particular way you would want to encourage readers to be involved?
Absolutely! Get involved in your community and take ownership! I'm a big believer in the idea of "Stand". By this, I mean that I'll stand with you and support you. And in the same way, you should stand with me and support me. This is a concept that should be practiced in the general community. It's not just about one person, it's about unity. By yourself, you may not feel that you have a voice or that you can make a "meaningful" impact on the world around you. But, when you stand…when you let your voice be heard, you'll be amazed at how many people might actually share your views and want to stand with you and make their voices heard collectively.
This brings hope and ultimately changes the greater community into a better place for everyone.
Have you done a song about this topic, or dedicated a song to a charity?
I've actually created a lot of music that is intended to inspire or motivate my audience. In particular, is the song "StandUp" which I originally released with my band RIZE on our Spit & Yell album? And it basically focused on encouraging the youth specifically to take notice of the world around them and do something to make a positive impact, to make a change.
How would you define social responsibility?
Social responsibility means having a commitment to positively impact the society in which we are now living. But I'm not just referring to the local community – rather the global one. I think that each person has a specific mission and gift from God. And this translates to a direct field where he or she can do the most to help society with their talent. As an artist, I have focused on conveying "HOPE" via my music and other projects I'm involved with to spread the "opportunity" to motivate people. Of course, donating money is definitely important, but "Hope" is the bedrock of our lives.
Do you have any tattoos that relate to your social work?
There are two tattoos in particular that really speak to my beliefs. On my collarbone is the word "Hope". And on my back is the  Japanese character (turned upside down) for the word TEN which also describes TOP or Heaven. By reversing this character, I want to share and convey my meaning; Everybody can reach there. Because I don't want to be the only one on top.
Check out: The Slants: "Don't be a jerk: help make it a better place for us all."